Education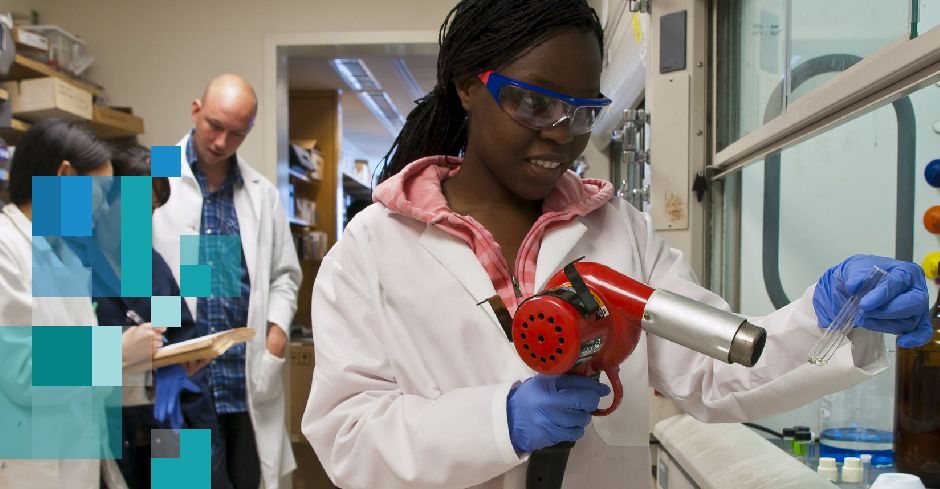 Overview
Department of Pharmaceutical Chemistry faculty members teach PhD students to think creatively and openly, and to explore ideas that cross traditional fields of study. They also prepare doctor of pharmacy (PharmD) students with scientific knowledge fundamental to clinical practice.
Degree programs
The department is responsible for aspects of the following degree programs:
PhD graduate degree programs
Department faculty members teach in many PhD graduate degree programs.
The School of Pharmacy administers these five programs:
PharmD and MD professional degree programs
Faculty members in the three School of Pharmacy departments develop and deliver the School's Doctor of Pharmacy (PharmD) degree program, which is administered by the Dean's Office. Faculty members outside the School also teach in the PharmD program.
Department of Pharmaceutical Chemistry faculty members also teach in the Doctor of Medicine (MD) degree program, which is administered by the School of Medicine Dean's Office.
PharmD
The PharmD professional program prepares pharmacists to lead and innovate in pharmacy practice, policy, and science; to remain lifelong experts in the safe and effective use of medicines; and to contribute to patient-centered care within health care teams.
MD
The MD professional program emphasizes self-directed learning, connections across disciplines, and competency-based education.
Postdoctoral programs
Postdoctoral scholars, including fellows
Postdoctoral scholars add to the intellectual rigor of the department while furthering their own research. See Office of Postdoctoral Affairs.
The department welcomes inquiries from postdoctoral research fellows who have received fellowship funding for postdoctoral study by an extramural agency.
Faculty members usually prefer to receive directly from respected research colleagues the names of prospective postdoctoral scholars.
International programs
UCSF-Tsinghua University Collaborative Education and Research Program
This joint academic program is primarily for third- and fourth-year Tsinghua University undergraduate pharmacy students who seek research training at UC San Francisco in pharmacology and the pharmaceutical sciences, including pharmaceutical chemistry and translational research. While at UCSF, visiting students work on a research project; write and submit a manuscript for publication or poster presentation; audit graduate courses; and attend symposia and conferences. Mentors guide students through the program.
The program is administered in partnership by Tsinghua University and the Department of Bioengineering and Therapeutic Sciences and the Department of Pharmaceutical Chemistry, UCSF School of Pharmacy.