Administration
The Department of Pharmaceutical Chemistry is one of three departments in the UCSF School of Pharmacy and is under the administrative oversight of the department chair, who reports to the School's dean. The dean reports directly to the UCSF chancellor, who reports to the UC president, who is accountable to the Regents of the University of California.
The School of Pharmacy—together with the Schools of Medicine, Nursing, and Dentistry, the Graduate Division, and the UCSF Medical Center—form UCSF, which is one of 10 campuses in the University of California (UC) system.
UCSF is intensely collaborative. As a result, department faculty members work with colleagues in research and education programs across UCSF.
Organization chart

Org chart: January 2017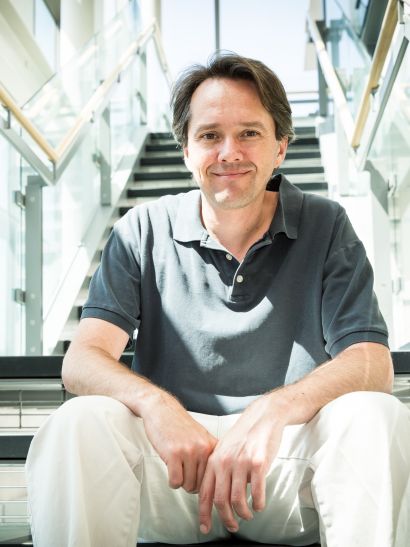 Chair
Chair Matt Jacobson, PhD, leads the formation of the department's strategic direction and priorities to ensure the continued growth and development of the department and its faculty. He manages the resources required to support the department's success and creates the conditions for a high-performing and high-functioning work environment for the department's faculty and staff.
Jacobson and the School's two other chairs work as a team with the dean and School administrators to ensure the School's continuing leadership, forging collaborations with UCSF colleagues and partners in government, business, and industry to expand the breadth and relevance of the School's work.
---
Vice chairs
The vice chairs are an internal advisory group appointed by the chair. Each vice chair represents a particular department research area. They explore issues and opportunities facing the department and advise the chair on direction.
William DeGrado, PhD

Manages faculty award nominations
Oversees mentoring and career development of junior faculty members, working with John Gross, PhD
Is responsible for the department's web presence and its accuracy and quality
Leads faculty recruitment efforts in the chemical biology area collaboratively with other departments and organized research units; interviews, screens, and evaluates applicants; directs search committee activities
John Gross, PhD

Manages faculty service on School, campus, and departmental committees
Provides a role in the recruitment, interviewing, screening, and evaluation of applicants and participates in search committee activities
Supports mentoring to establish junior faculty members as independent researchers
Susan Miller, PhD

Facilitates education and training relative to the mission, vision, and goals of the Doctor of Pharmacy and PhD programs
Serves as the department representative in the School of Pharmacy's accreditation process
The following responsibilities are handled by Chair Jacobson until a new vice chair is appointed:

Provides oversight and leadership to enhance research in the department
Reviews proposals for appointments and promotions of academic personnel; analyzes and advises on issues related to faculty and non-faculty academic merits, promotions, and appointment packets
Oversees space allocation of faculty laboratories and facilities, guiding and directing the School and campus space policies